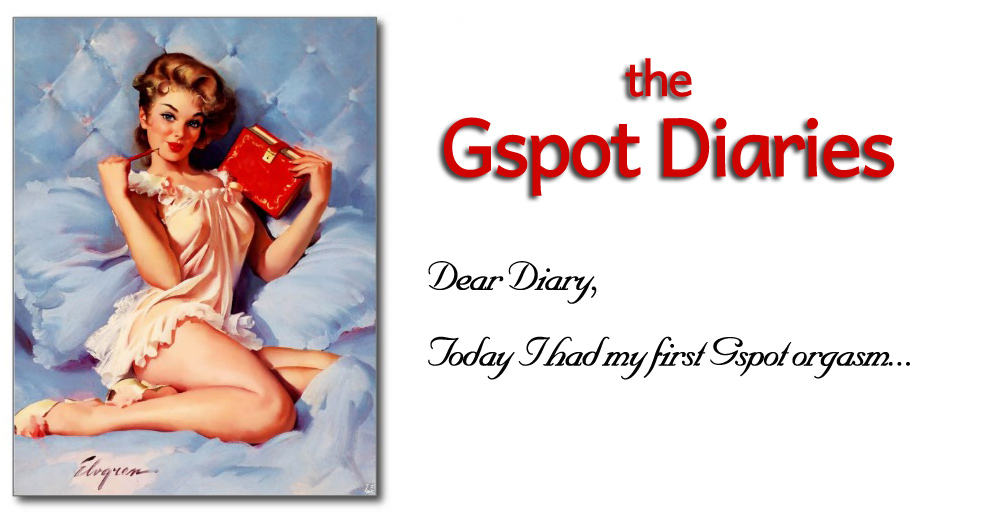 G-spot orgasms and squirting can be challenging for some women to learn.  This project's mission is for women who achieved G-spot orgasms and squirting to share their tips, techniques and how-to squirt stories with others who are just learning how, or who have struggled in the past.
As Annie Sprinkle has said, "orgasms are like grains of sand, in that no two are alike."  So, it is my hope to get a diverse collection of stories which will help other women to relax and let go.
If you are squirter please leave your story in the comment box below.  While I do ask that you add your "name" it can be a pseudonym so you can remain anonymous if you wish.
When telling your story consider what you would tell your younger self who didn't know how to squirt.  Think about your mindset, positions, what you are doing with your body, sex toys used if any, specific techniques or tips, and most importantly, what allowed you to get over the edge and into orgasm.  How many attempts did it take for you to achieve orgasm and/or squirting?  What were your frustrations if any?  How did/does squirting and/or orgasm feel to you?  This can be about your first time learning to squirt, or the evolution of your orgasms over time, either via solo masturbation or with a partner or both.
If you would like to ask a question about the G-spot, squirting, female orgasms, anatomy and pleasure, please go here and post your question in the "Ask Me Anything" box.
Submit Your Story: